Fast charging remains a problem in many industries which want to be completely dependent on electricity, cars probably still have a long way to go, while smartphones will probably solve this job once and for all.
Qualcomm, the king of processors, just announced the Quick Charge 5 100W+ which surpasses the QC4 galloping steps while keeping the battery 10 ° cooler and is 70% more efficient. According to company tests, a 4,500 mAh battery can be charged from 0% to 50% in just 5 minutes, a full charge takes 15 minutes.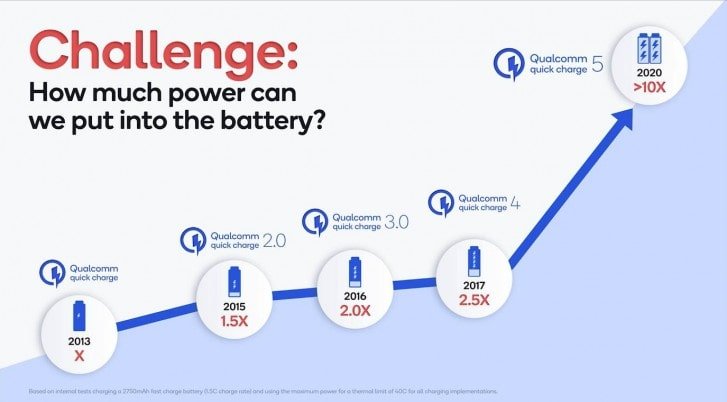 The system works if the battery is equipped with dual charge, which divides the battery into two 2,250mAh batteries connected in series for higher voltage. Even triple charge works.
Qualcomm hopes to see the QC5 on smartphones by the third quarter, so it has introduced two charging controllers that manufacturers can use. They hold both non-cable and cable charging and can be used on 1 or 2 battery piles. Single-battery alternatives will be limited to 45W charging which is quite fast anyway.
The Snapdragon 865 and 865+ already support the QC5, but that does not mean that the current smartphones will be able to use it as they need to be equipped with the new control chip.